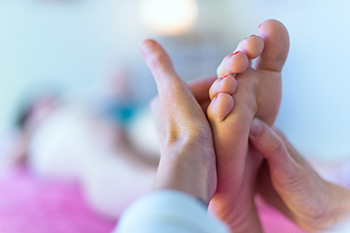 A foot bath offers a myriad of health benefits that can enhance your overall well being. This ancient practice of immersing your feet in warm water has gained popularity in modern times. Foot baths have direct benefits for your feet. They soften and exfoliate the skin, preventing development of thick calluses. They also discourage bacterial buildup under toenails, cuts, and blisters, reducing the risk of infection. This is why pedicures often include a foot bath. Foot baths also aid in detoxification in the body and are beneficial for various medical conditions. Incorporating Epsom salt into your foot baths can help to manage muscle cramps, boost blood circulation, and reduce inflammation. Additionally, foot baths can also help to treat fungal infections, remove splinters, and provide foot pain relief. Essential oil foot baths add aroma therapeutic benefits to your soak. This can be beneficial in smoothing and moisturizing your skin, easing tired muscles, and reducing stiff joints. Soaking your feet in apple cider vinegar offers various health benefits as well, including treating fungal infections, soothing sore feet, and healing dry skin. If you would like to learn more about the benefits of foot therapy, such as foot baths, it is suggested that you make an appointment with a podiatrist.
Foot therapy is often necessary for those recovering from either foot deformities or foot injuries. If you have concerns regarding therapy, consult with one of our podiatrists from Foot and Ankle Center. Our doctors can provide the care you need to keep you pain-free and on your feet.
Most Common Injuries
People who are active or athletes are prone to a variety of injuries. Therefore, it is often important to take part in physical therapy in order to quickly get back on the right track. 
What to Do When Injured
Physical Therapy – This specialized treatment will focus on the affected area, speeding up recovery and the overall healing process. It is a proven method that has helped millions of people return from any injury.
During physical therapy you will undergo regimented training to get back into full form. Training is often very difficult, especially at first when the foot feels weak. Physical therapy often involves:
Basic stretching and twisting exercises – getting the feet's mobility and flexibility up.
Massaging – the therapist will massage the injured area in order to activate the muscles and relax them.
Strengthening Exercises – this allows the muscles in the affected area to regain their full strength, a vital step towards full recovery.
If you have any questions please feel free to contact our office located in Egg Harbor Township, NJ . We offer the newest diagnostic tools and technology to treat your foot and ankle needs.
Read more about Foot Therapy for Sports Injuries